Due to weather conditions, NY banking centers in Orange, Rockland, Ulster, and Sullivan county will open at 10am today. Online Banking, Mobile Banking, ATM's, and the Contact Center remain available.
Who We Are
About Webster Bank
Market-leading. Client-centered. Values-driven.
Webster is a leading commercial bank that delivers financial solutions to businesses, individuals, families and partners. With over $70 billion in assets, we offer digital and traditional service delivery through our differentiated lines of business: Commercial Banking, Consumer Banking and HSA Bank, one of the country's largest providers of employee benefits solutions.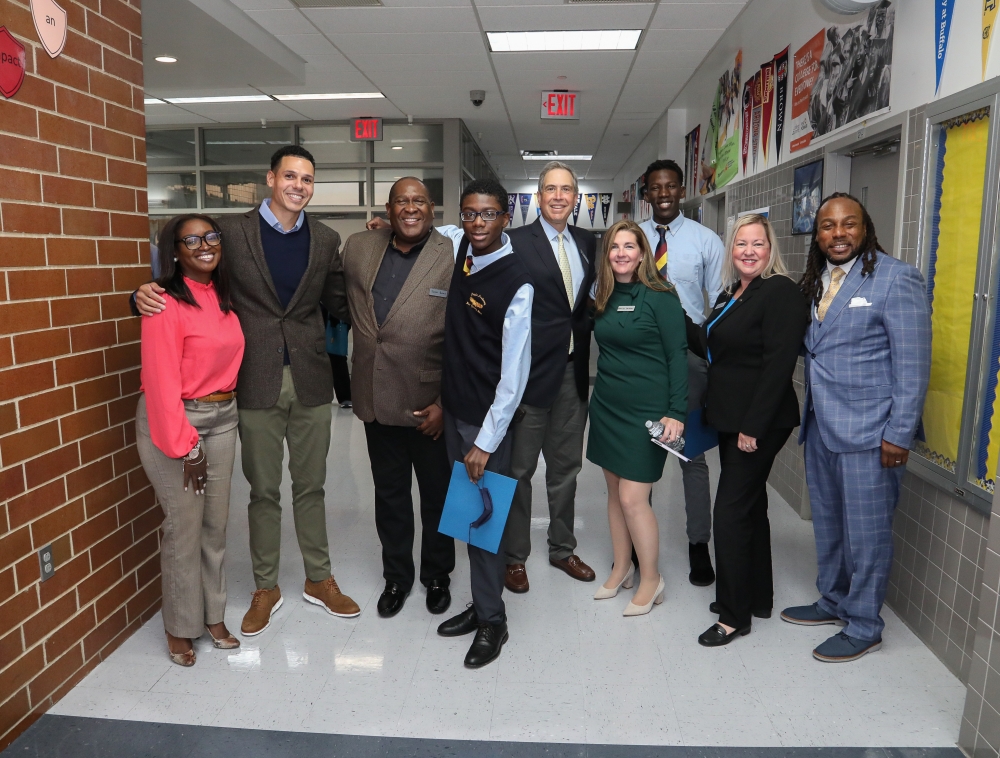 Regional and local initiatives
Webster in the community
Across our footprint, Webster colleagues bring their energy and dedication to the communities they serve.
Mission
We deliver financial solutions to help businesses, individuals, families and partners achieve their financial goals.
Values
Integrity, Collaboration, Accountability, Agility, Respect, Excellence. Our values are reflected in our sustained dedication to serving our clients and our communities.
Culture
At Webster, our culture is centered around delivering for our clients, strong risk management, responsible corporate citizenship, diversity, equity inclusion and belonging and transparent governance.
Sustainability, equity and transparency
Environmental, Social and Governance
Webster's Environmental, Social and Governance (ESG) efforts highlight our ongoing dedication to sustainability, equity and transparency. We continue to make progress with purpose, striving to support our communities in meaningful ways.